---
Description
CH Miner 4.0 Builder + Panel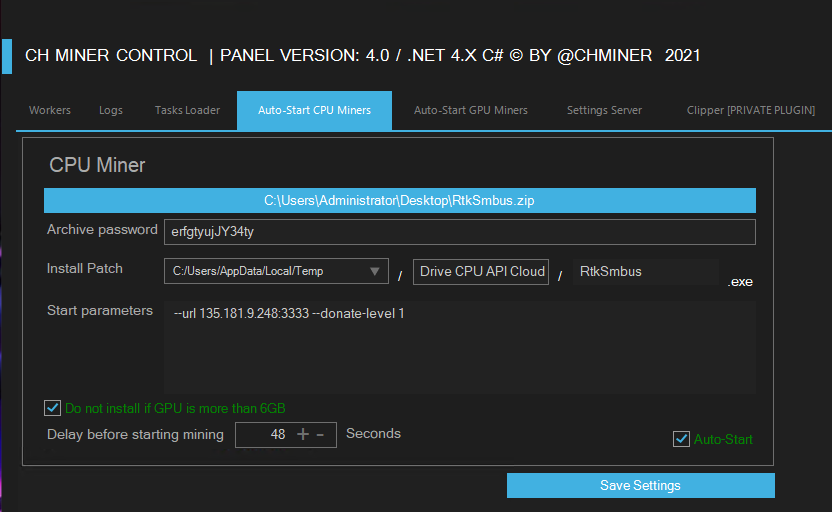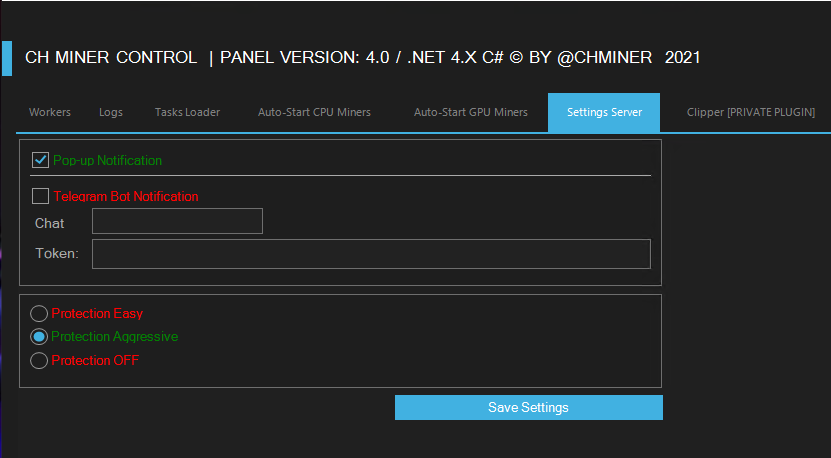 Functional:
Hidden launch of any miners with console settings.
CPU/GPU Definition – Video Card Memory Count and The Choice of the Right Miner, depending on GPU memory
Miners are sent to a compressed zip archive with a password that allows you to reduce the detection range and compress very heavy miners (e.g. more than 650mb that would not be merged on the VT after the crypt)
Included are 3 peeled miners under RavenCoin, Monero, Ethereum.
Auto-start miners at the appearance of new bots
Additional Functions: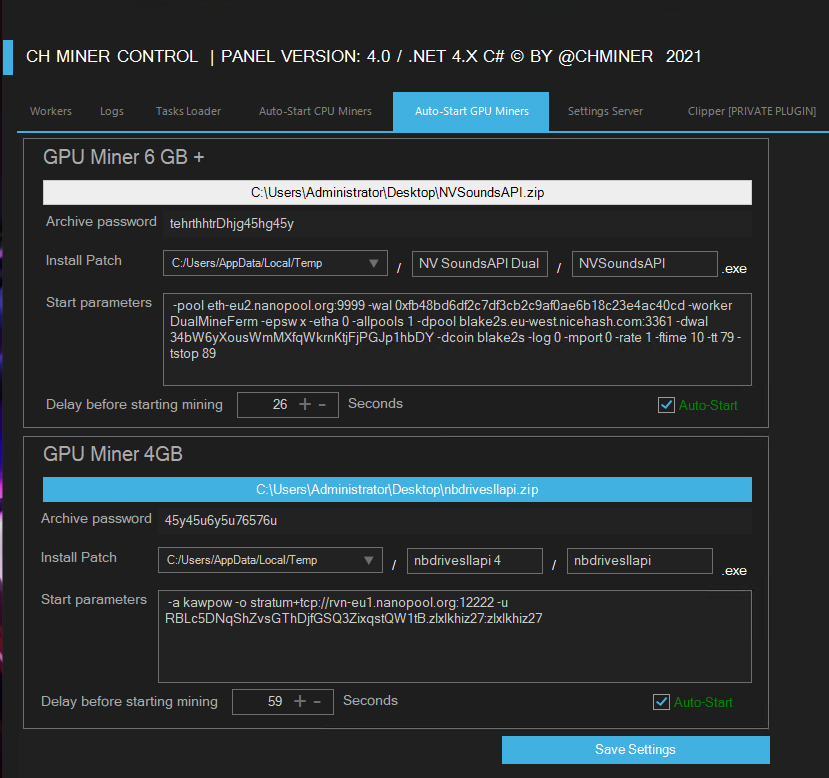 File Loader
Remote Desktop
File Manager
Process Manager
Remote Shell
Execute .NET Code
Get Admin Privileges
Disable Windows Defender
Visit WebSite
Send MessageBox
Client: Close, Restart, update, uinstall
PC: LogOff, Restart, Shutdown
Block Bot
Protection:
Aggressive – does not allow popular task managers to run.
Easy – When you find popular task managers completes the mining processes and yourself (waits 4 minutes and starts again killing 1 time all task managers)
Download

Password from the archive – enesoftware
Choose a convenient way to download.
Subscribe to our telegram! All news and current links.
---